We have invested in modern workshops that are fully equipped and showrooms in located strategic areas in major cities. We have a full range of commercial trucks to choose from.


The TCM FORKLIFTS offer every business a strong, reliable, rugged yet refined and comfortable machine. The list of enhancements for the TCM Forklift has made it possibly the most rounded machine in its class.
EP forklifts are designed with precision and efficiency in mind, the range of forklifts is the perfect addition to any warehouse environment, whether you run a large distribution center or a small storage facility.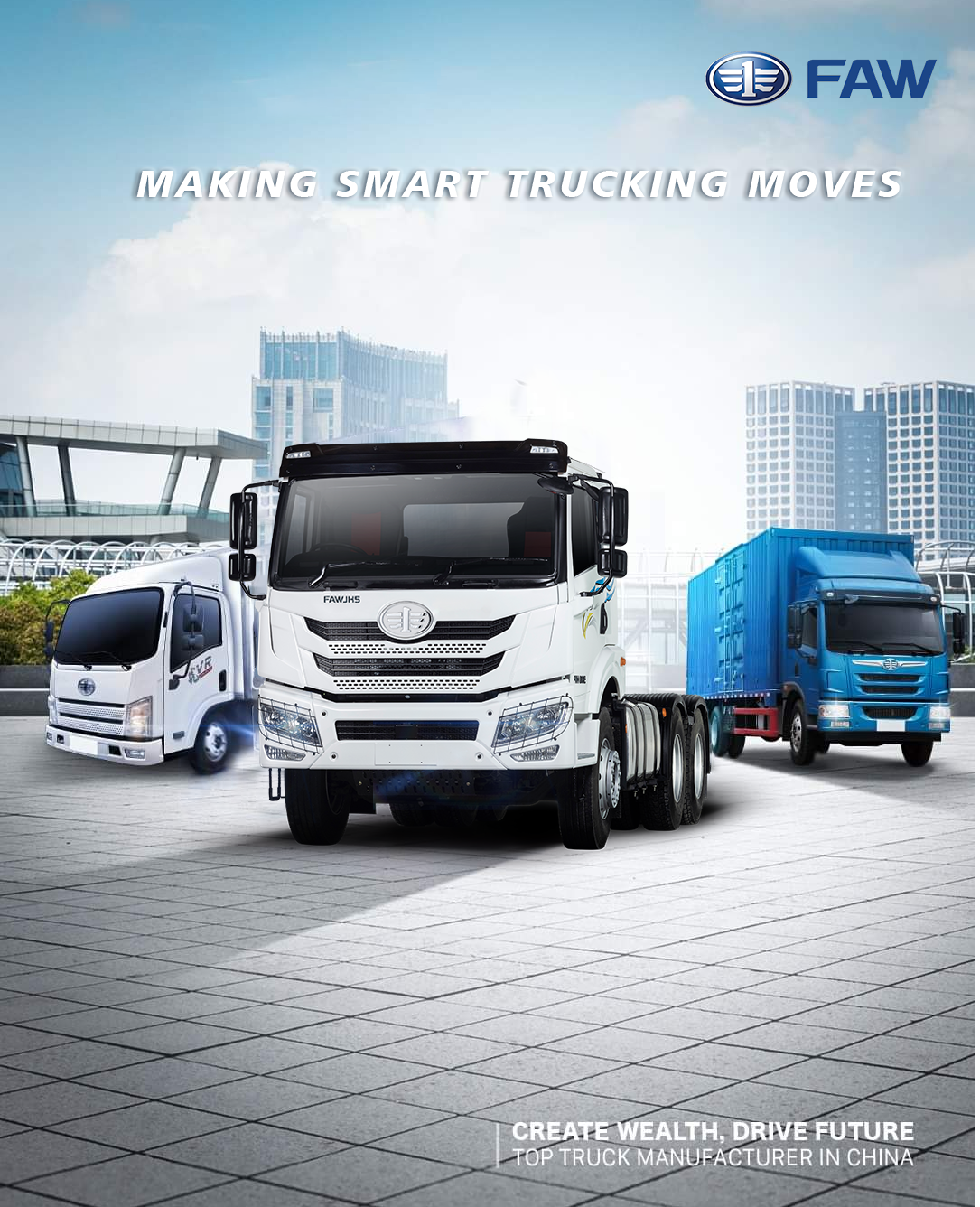 Transafrica Motors Limited, one of the leading auto dealers in East Africa region, was founded in 2005. Transafrica Motors deals in leading global brands like Chinese First Automobile Works (FAW), Japanese TCM (Unicarriers) Forklifts, FAWDE Generators, EP Forklifts, SANY machinery and Honda brands. The founders of Transafrica Motors are also involved in logistics, manufacturing, financial services (insurance) and mining.
Transafrica Motors' branch of networks ensures that we are able to serve our customers where they are. We have invested in modern workshops that are fully equipped and located showrooms in strategic areas in major cities.
Transafrica Motors has invested in a highly motivated team of employees equipped with knowledge, team, expertise and enthusiasm to make a difference in the purchasing experience of our customers. Our onsite and offsite training programmes ensure that at all times our staff are abreast with the latest industry trends.
This is one of the things we do best
We only produce outstanding and quality work. If there is anything we don't do is compromise.
We take care of you and your business. We ensure only the best for our clients
Honesty is one of the values we do not take lightly
Don't take our word for it – here's what our clients say: